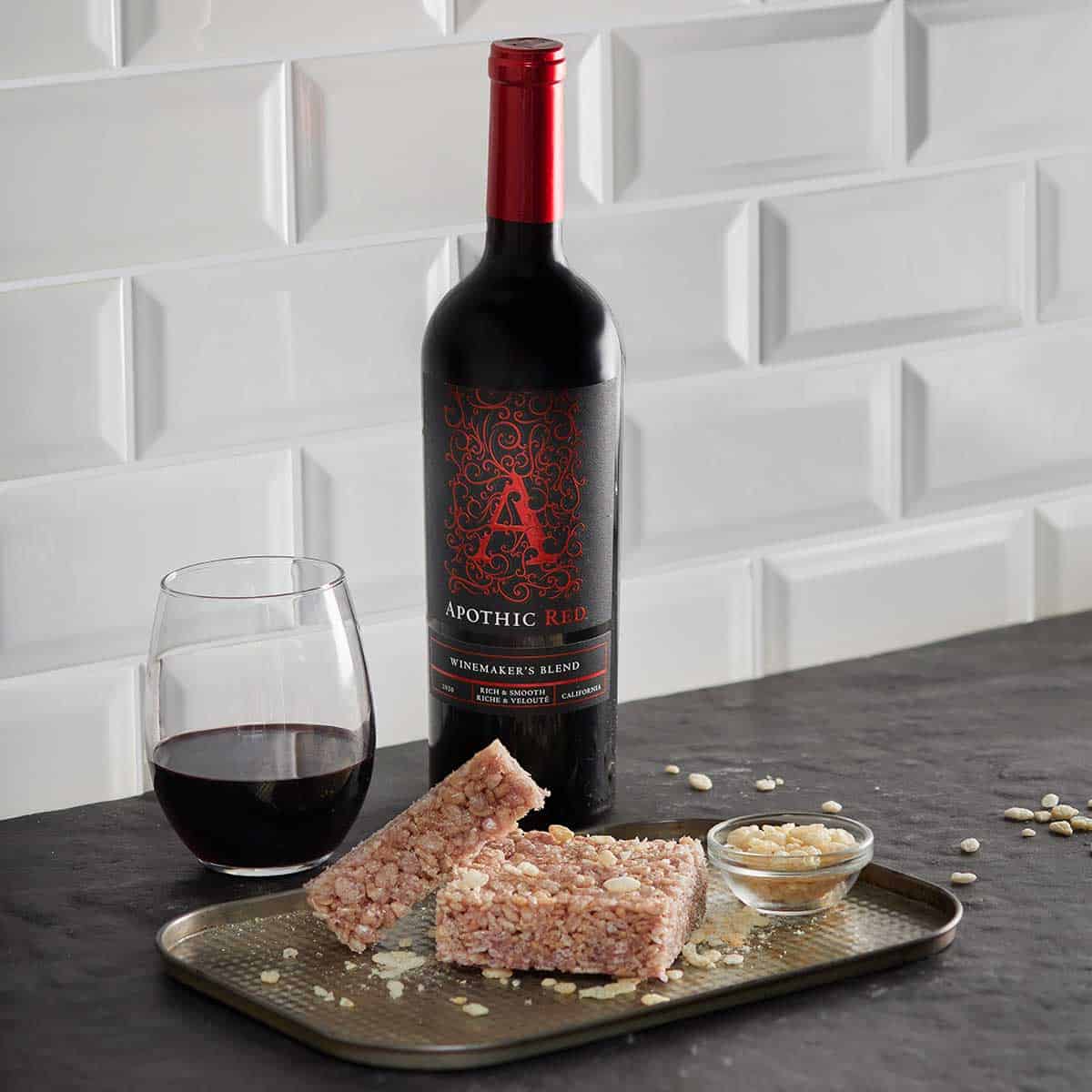 Ingredients
¼ cup margarine or butter
5 cups miniature or 40 regular-sized marshmallows
½ tsp vanilla extract (optional)
6 cups Rice Krispies cereal
½ cup Apothic Red
Prepare
In a large saucepan over low heat, melt your margarine or butter. Add in the marshmallows to the saucepan; stir until melting begins and then add the wine. Stir until well mixed and remove the pan from the heat.
Next, stir in the vanilla. Then, add the Rice Krispie cereal, stirring until well coated with the marshmallow mixture.
Using a lightly buttered spatula, press the mix into a 13″ x 9″ buttered pan.
Let the pan cool completely in the fridge and then cut them into bars.
Finish & Serve
Enjoy this new twist on a familiar treat with a glass of Apothic Red, and remain forever young-at-heart!