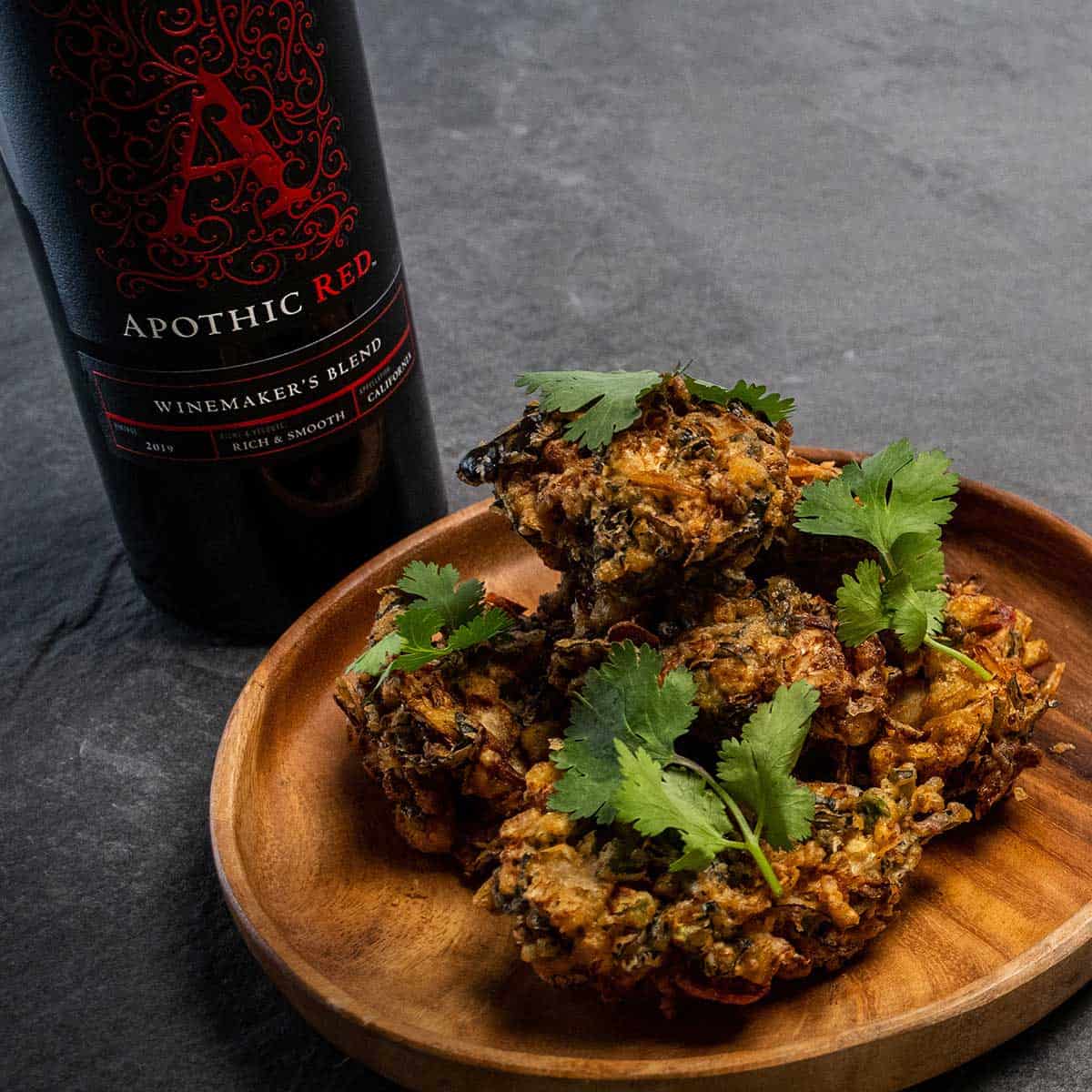 Ingredients
1 cup chickpea flour
¾ cup water
1 tsp salt
1 tbsp ginger
1 tbsp garlic
1 tbsp garam masala
1 cup black kale
½ cup onions
1 cup cauliflower
1 bunch cilantro
1 bunch mint
1 lemon juiced
Salt and pepper to taste
Prepare
Mince the ginger and garlic until you have about a tablespoon of each.
Finely slice the black kale and onions.
Roughly chop up the cauliflower into small pieces.
Mix all vegetables together in a large bowl and season with salt. Set the bowl aside for about 15 minutes to allow the salt to draw out the water, this will help wilt down the vegetables slightly, and the liquid will be used to make the batter.
To prepare the dipping sauce, blend together a handful each of the cilantro, mint, lemon juice, and salt to taste.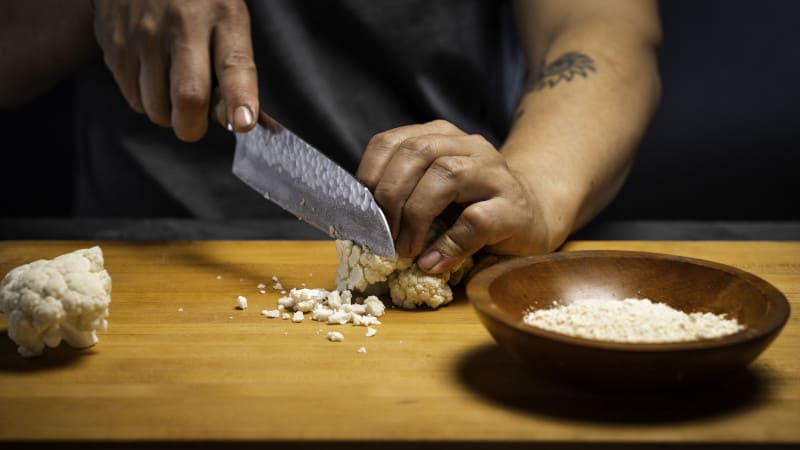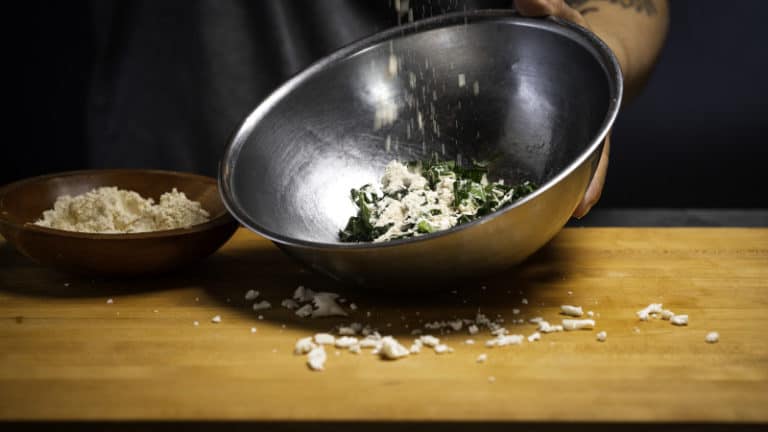 Assemble
When you're ready to eat, add the chickpea flour into the bowl of vegetables and mix to fully coat them; add in a tablespoon of water at a time until a thick batter forms.
Finish & Serve
Heat up a few inches of oil in a large heavy saucepan. Take large spoonfuls of the pakora batter and flatten slightly before placing it into the oil. Cook both sides evenly, flipping as needed, until golden brown and crispy.
Season the hot pakoras with salt and pepper, and serve with the mint dipping sauce, a glass of Apothic Red and a handful of friends to share these fragrant bite-sized fritters with.