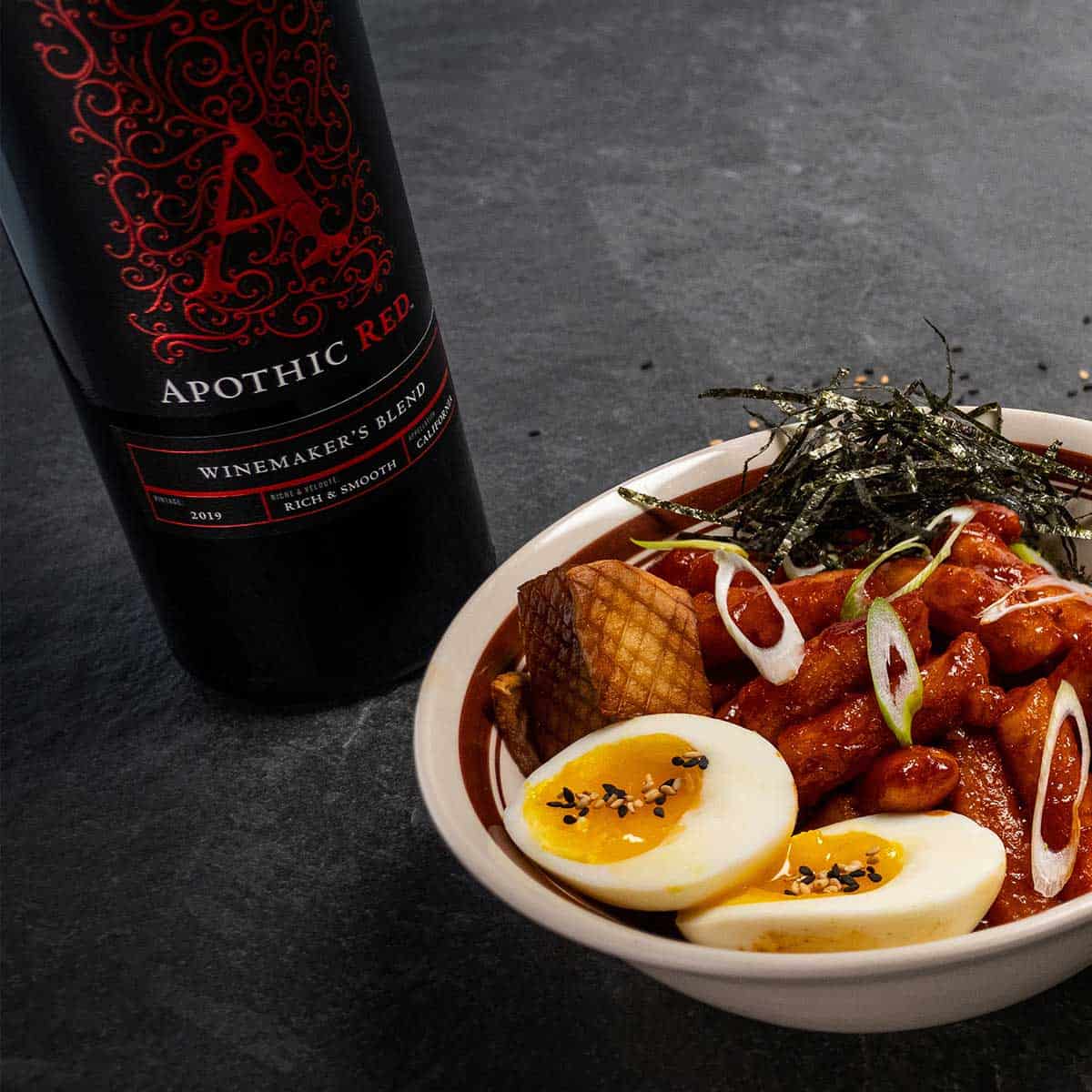 Ingredients
1 pack frozen Korean rice cakes
2 king oyster mushrooms
½ cup gochujang
1 tbsp gochugaru
2 cups stock of choice
2 scallions
2 soft boiled eggs (optional)
Sesame seeds
1 bottle Apothic Red
Prepare
Slice the king oyster mushrooms and the scallions; set aside while you prepare the rest of your ingredients.
Add the frozen rice cakes to a pot of boiling water and cook until they're al dente; drain and set aside.
In a small bowl, mix together the gochujang paste and a generous splash of Apothic Red.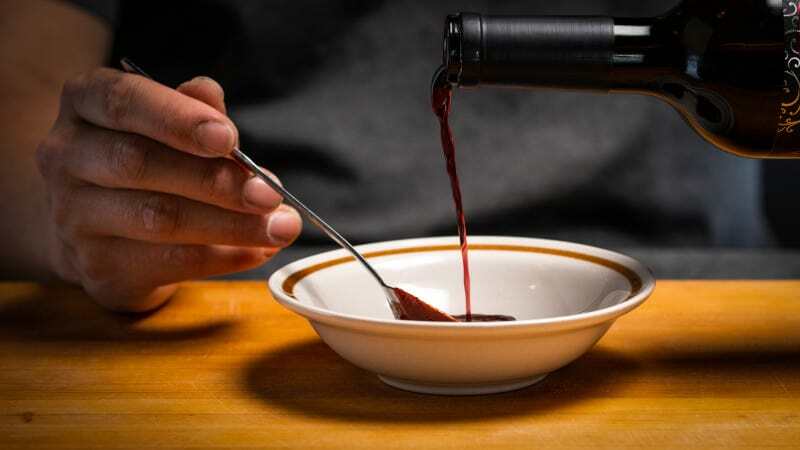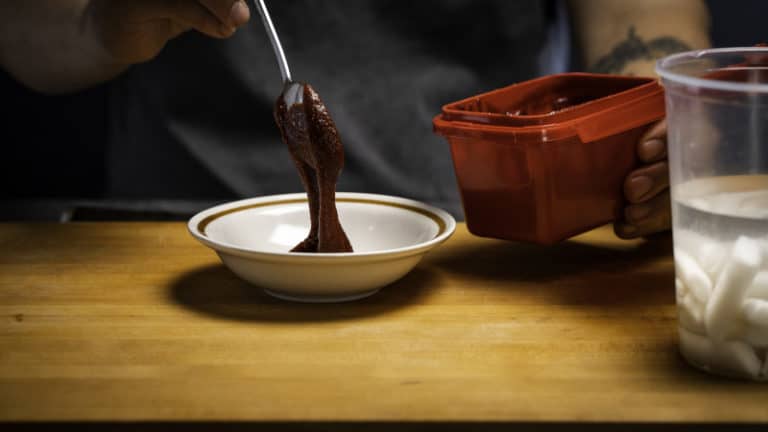 Assemble
Add a thin layer of oil to a large frying pan and sauté the king oyster mushrooms on medium-high heat until they're golden. Deglaze the pan with a splash of Apothic Red and let it simmer for a few minutes to allow the alcohol to cook off. Pour in the stock and the gochujang mixture, stirring well to combine. Add the rice cakes to the sauce and cook on low heat for 3 to 5 minutes to allow them to fully soften. If you'd like to thicken the sauce and to deepen the flavour further, simmer it for an additional 2 to 4 minutes.
Finish & Serve
Ladle a generous portion into a bowl and garnish with a soft boiled egg, a handful of scallions, a sprinkling of sesame seeds and a dusting of gochugaru flakes. Serve piping hot to experience the chewy texture of the rice cakes, and a glass of Apothic Red to round out the full flavours of this dish.