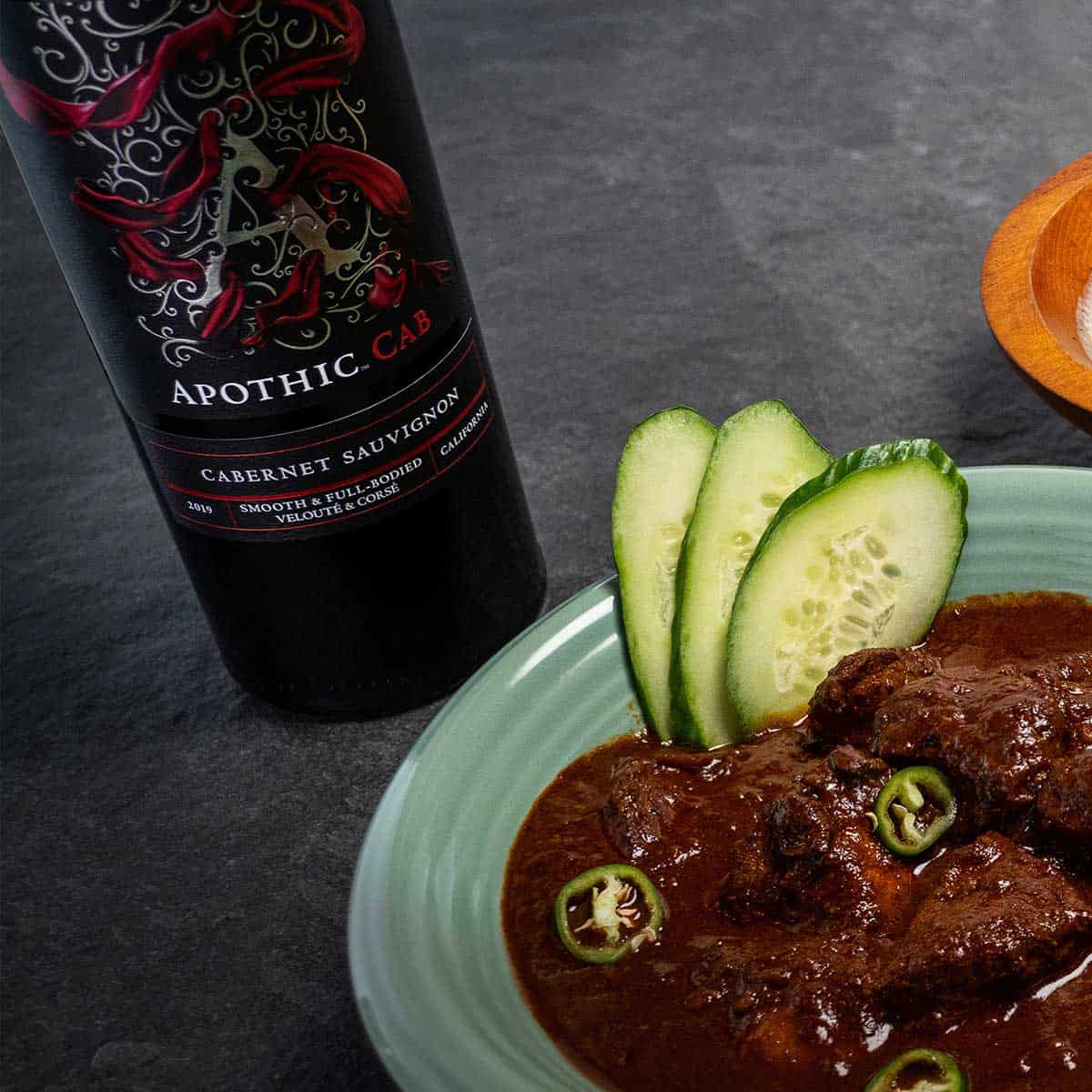 Ingredients
2 chicken breast roughly chopped
½ cup white vinegar
1 onion
2 green chilies or to taste
1 tbsp tomato paste
½ cup chicken stock (optional)
1 tsp chili powder
1 tsp cumin powder
1 tsp garlic powder
1 tsp ginger powder
1 tsp coriander powder
1 tsp turmeric powder
1 tsp cinnamon powder
¼ cup Apothic Cab
Prepare
In a large bowl, mix together the Apothic Cab, white vinegar, and all 7 spices; submerge and rub this marinade into the chicken breast. Cover and set this aside for at least an hour or refrigerate overnight for best results.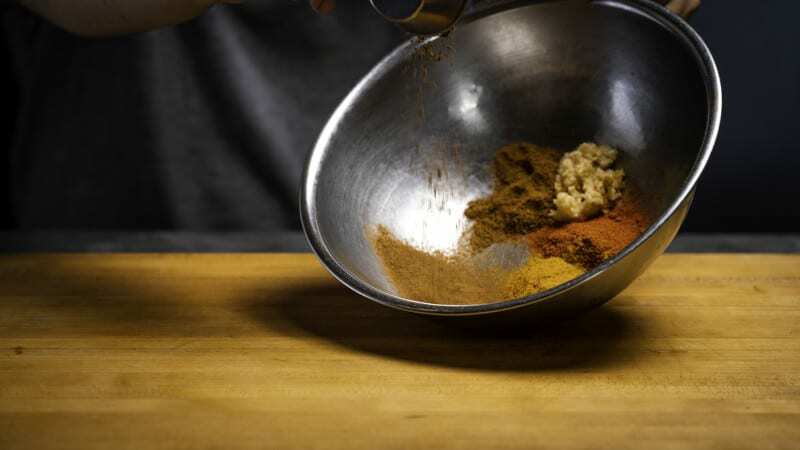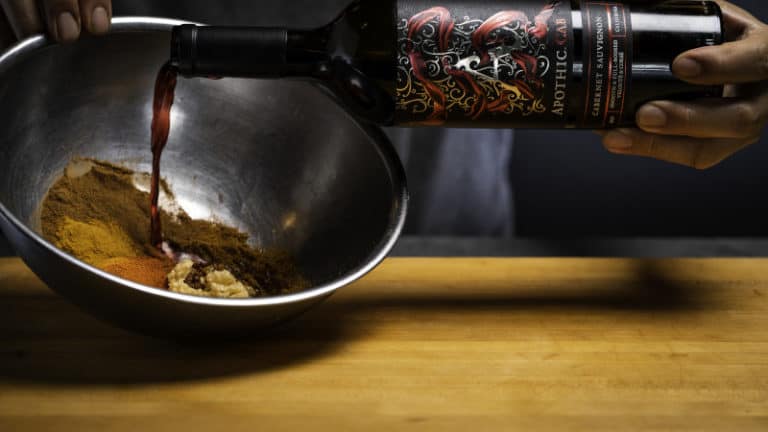 Assemble
Dice the onion and green chilies.
In a large pan, on medium heat, apply a thin layer of cooking oil. Sauté the onions and chillies until they soften up, about 4 to 5 minutes.
Add in the chicken, along with the marinade, into the pan and allow to cook until the chicken pieces are nicely browned.
Stir in the tomato paste for 1 to 2 minutes until it is fully incorporated.
Pour in the chicken stock to thin out the sauce a little or omit if it is already at your desired consistency. Simmer for about 20 minutes to allow the chicken to fully cook through.
Finish & Serve
Serve hot off the stove with rice or buttered naan, a generous sprinkling of crunchy green chilies and a glass of Apothic Cab to round out the bold flavours.