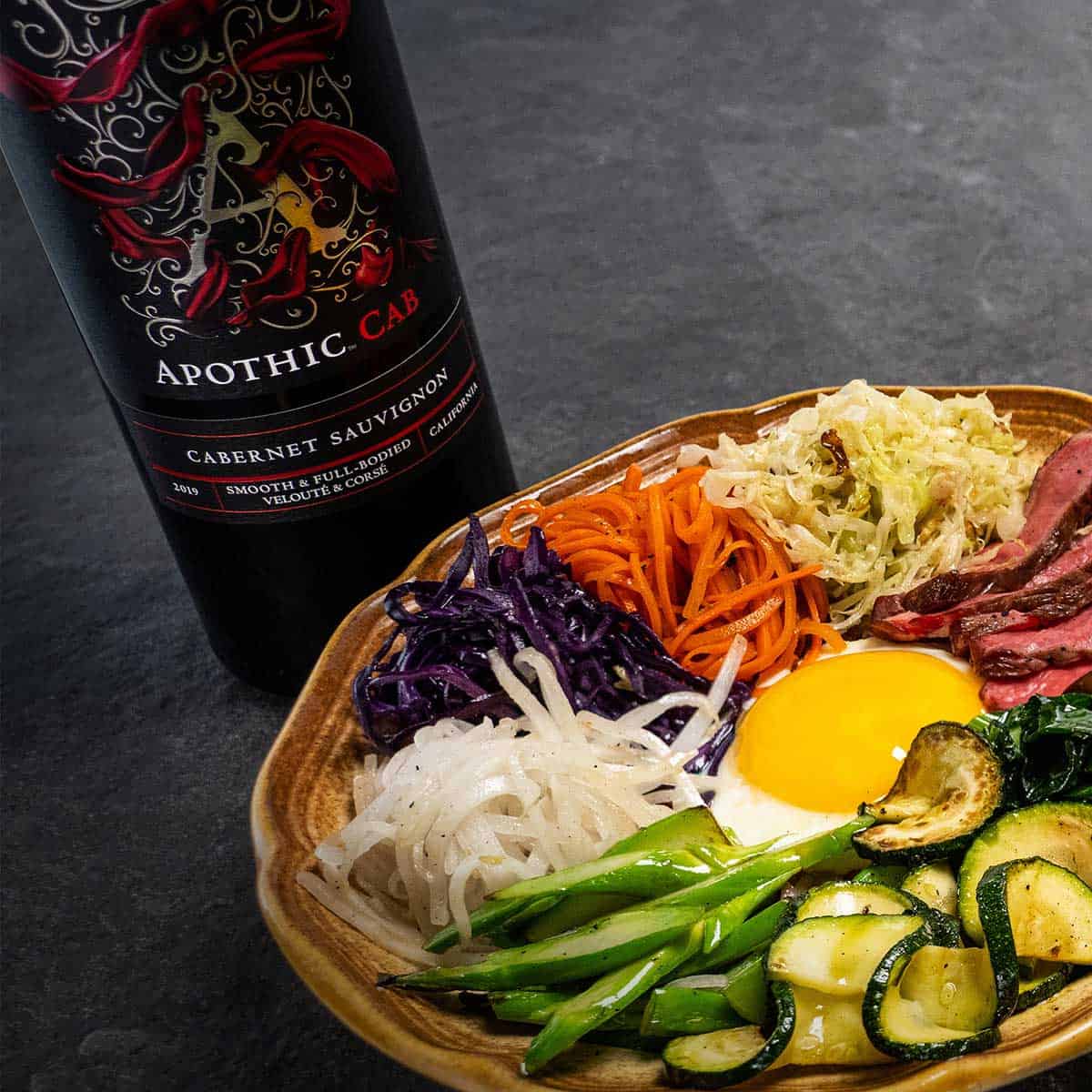 Ingredients
1 cup ssamjang
4 eggs
Beef steak (preferably striploin or ribeye cuts)
Korean purple rice
Purple basil to garnish
½ cup red cabbage
½ cup green cabbage
½ cup carrot
½ cup daikon radish
½ cup zucchini
½ cup purple pepper
1 bottle Apothic Cab
Prepare
Salt and pepper your steaks and set aside to marinate while you prepare your other ingredients.
Thinly slice each of the vegetables, or substitute in your favourites!
Korean purple rice: you can mix this with regular jasmine rice to create different textures, as well as varying shades of purple depending on your ratio of white rice to purple rice. Prepare the rice according to package instructions.
In a small bowl, mix the ssamjang paste with a splash of Apothic Cab, and stir until they're fully combined.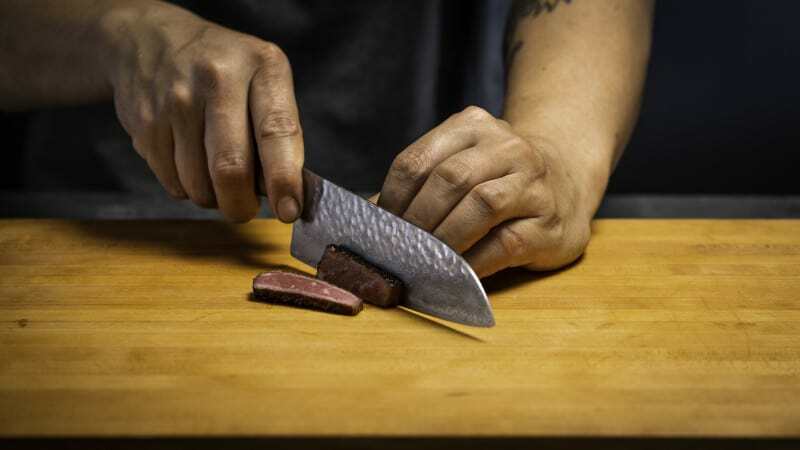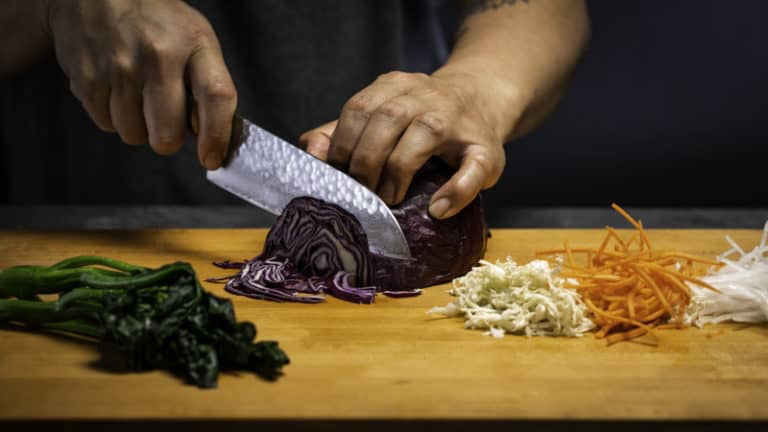 Assemble
Heat a thin layer of oil in a large skillet, and sauté the vegetables – if time permits, sauté each of the vegetables separately so they're individually cooked to your desired level of tenderness.
Give the skillet a quick wipe with a paper towel and heat up a thin layer of oil. Once the skillet is smoking hot, sear the steak and cook it to your preferred level of doneness. Transfer to a plate and let it rest for a few minutes before slicing the steak into strips.
[Optional] Fry up an egg for each portion of bibimbap.
Finish & Serve
Arrange the steak slices and vegetables on a bed of purple rice and top it with a fried egg. Pair this revered Korean dish with a glass of our silky smooth Apothic Cab for a new elevated dining experience.
A glass of our silky smooth Apothic Cab will elevate your experience of this deliciously ubiquitous Korean dish.