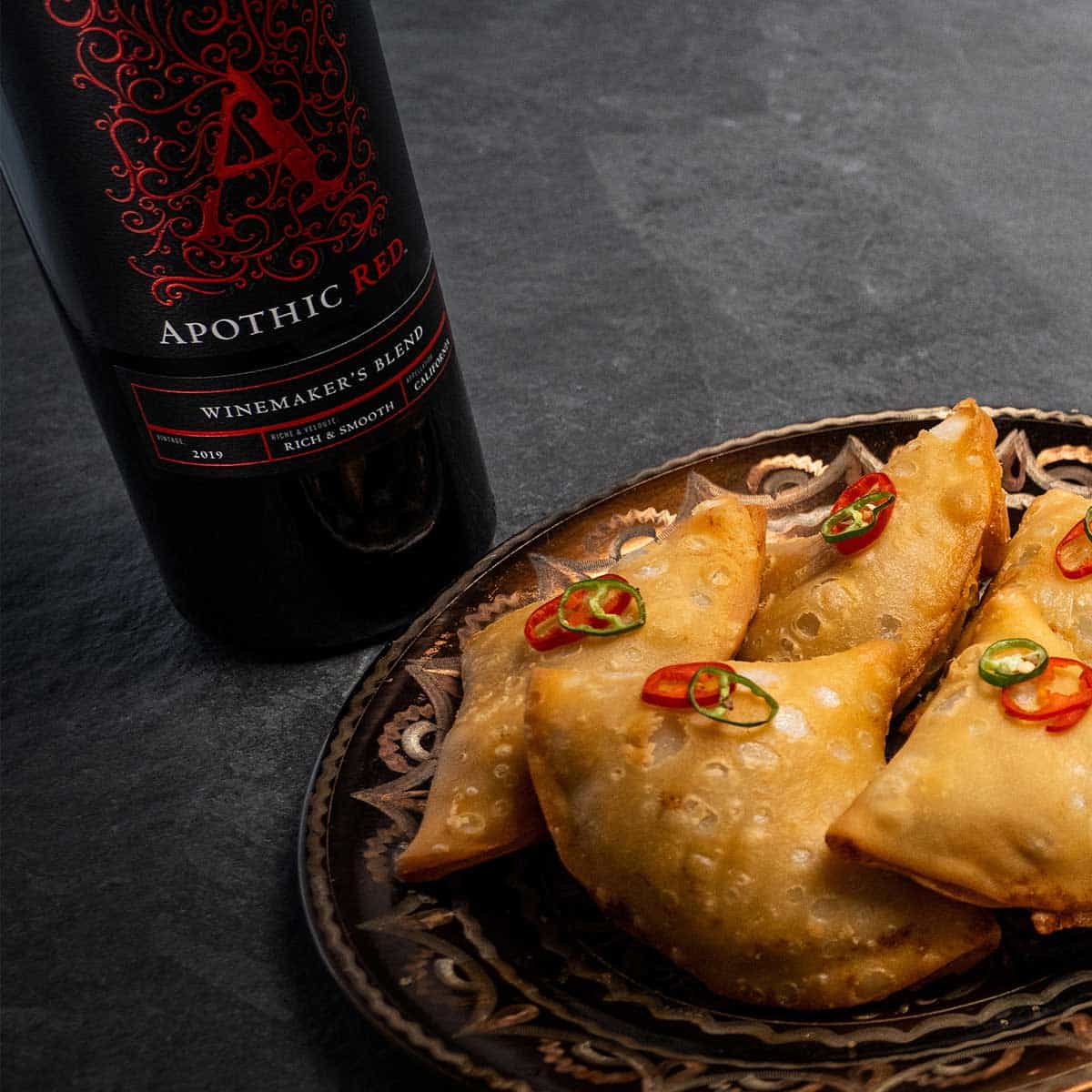 Ingredients
2 potatoes
1 carrot
1 cup peas
2 tbsp oil
1 tbsp fennel seed
1 tbsp cumin seed
1 tbsp garam masala
1 tsp asafoetida
1 pack puff pastry/empanada wrappers
1 mango
1 cup tamarind chutney
Chopped cilantro as garnish
Prepare
Bring a medium saucepan of lightly salted water to a boil. While you wait, peel and cube the potatoes and carrot. Once the water comes to a rolling boil, stir in the potatoes, carrots, and peas. Cook until potatoes are fork tender, then drain and mash the vegetables together. Set aside to cool.
In a large frying pan, heat a thin layer of oil and fry the cumin seeds and fennel seeds; take care not to burn them, and adjust the heat as necessary. Once the spices are fragrant, turn up the heat and add into the pan the asafoetida then the potatoes/carrots/peas mash. Season generously with garam masala and salt to taste. Once thoroughly combined, transfer the mixture to a bowl and set it aside to chill in the refrigerator for about an hour or until cool enough to handle.
To prepare the dipping sauce, dice the mango and combine it with the tamarind chutney in a small serving bowl.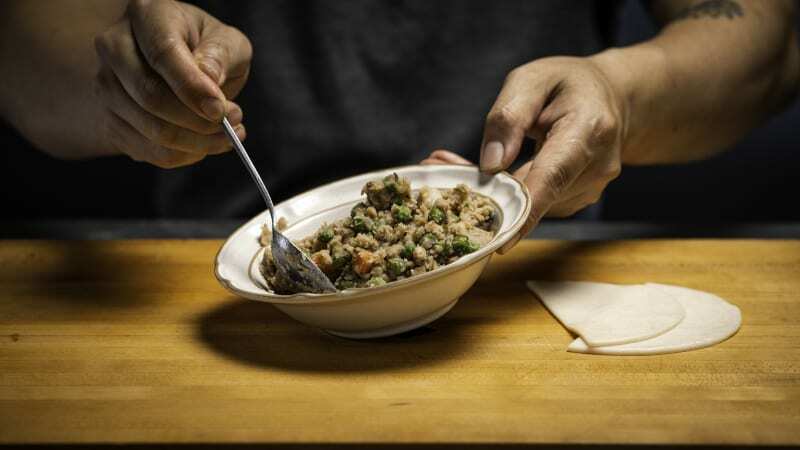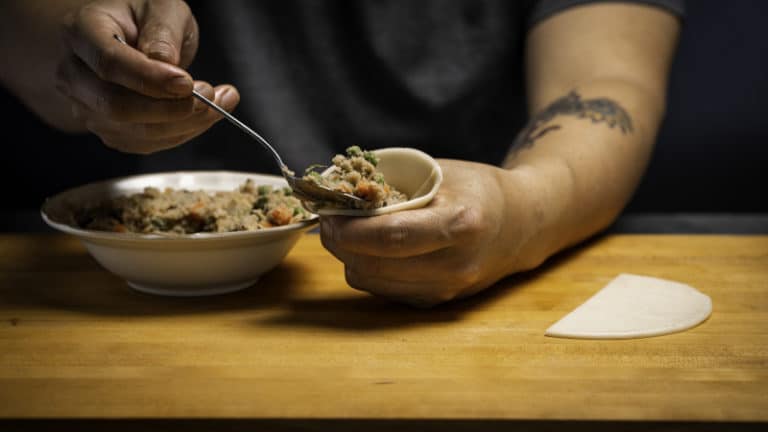 Assemble
Fold the empanada wrappers into cones and fill with approximately 1 tablespoon of the mixture into each wrapper. Press the edges together with moistened fingers to ensure a proper seal.
Finish & Serve
These samosas can either be deep fried or baked.

Fried: Heat up oil in a large heavy saucepan, and deep fry in small batches until golden brown.
Baked: Brush the samosa with oil on both sides, then bake at 350F for 10 minutes per side.

Garnish with cilantro on top, and serve warm with the mango dipping sauce. Pair these spicy, sweet morsels with a glass of Apothic Red to bring out the dark fruit flavours of our smoothest wine.