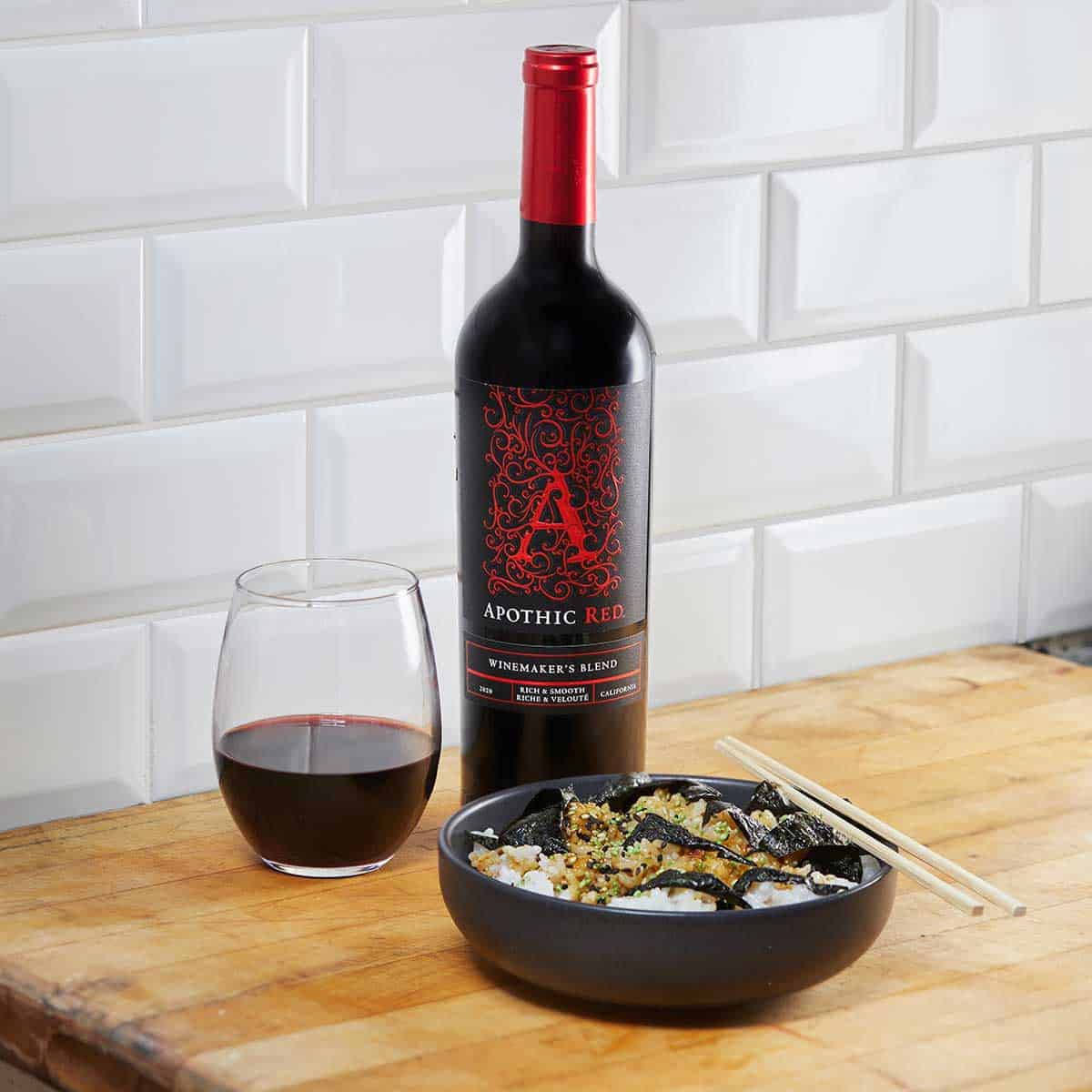 Ingredients
2 cups sushi rice
2 cups water
2 cups soy sauce
1 lbs fish bones
1 cup ginger (roughly cut into 1 inch pieces)
6 stalks scallion roots
3 tbsp sugar
1 ½ to 2 tsp gelatin
toasted nori seaweed or bonito flakes (garnish)
toasted sesame seeds (garnish)
Prepare
Fish jelly prep
*Do this step well in advance to allow the gel to solidify.
Peel the ginger root, and cut this into 1 inch pieces.
Clean your scallion stalks, then cut off the whites of scallions. Set the greens aside for future recipes!
In a pot, combine the soy sauce, fish bones, ginger and scallion whites. Add in enough water where it just covers the fish bones. Bring this to a boil.
While waiting for it to boil, in a separate bowl, bloom the gelatin by stirring the granules into warm water and leaving for five minutes. Once this is ready, stir this into your fish pot until the gelatin has fully dissolved.
Reduce the fish pot to a simmer and allow it to cook for 30 minutes.
Once ready, strain the liquid into a shallow dish and let it cool at room temperature. Once cooled, put the dish into the fridge to set.
Once the gel has set, flip it out of the shallow dish and cut it into small pieces – traditionally in the shape of a small fish! ​​
Rice prep:
Wash your rice thoroughly until the water runs relatively clear – about 3 rounds of washing. Drain out the water.
In a rice cooker, place in the rice with equal parts water – in this case 2 cups of water to 2 cups of rice.
If you're preparing the rice on the stove top, add about ½ cup more water than rice. Bring your pot to a boil while stirring occasionally. Once it is boiling, reduce your heat to a low simmer, partially cover the pot with a lid and allow it to cook for 20 minutes or until the rice is completely cooked.
When finished, fluff the rice with a rice paddle or a fork.
Finish & Serve
Cut the nori seaweed sheets into small pieces for garnishing, or optionally you can use bonito flakes for a more traditional plating and flavour.
Place your cut pieces of fish jelly over a generous bowl of hot rice. Top your bowl with the cut nori pieces/bonito flakes and sprinkle liberally with toasted sesame seeds. You can further season this dish with a few drops of soy sauce and/or toasted sesame oil.
Fun fact: the fish jelly is meant to melt over time as it sits on top of the hot rice – releasing its aroma into the bowl as time passes. Enjoy this simple pleasure with a glass of Apothic Red and easy-going conversations.