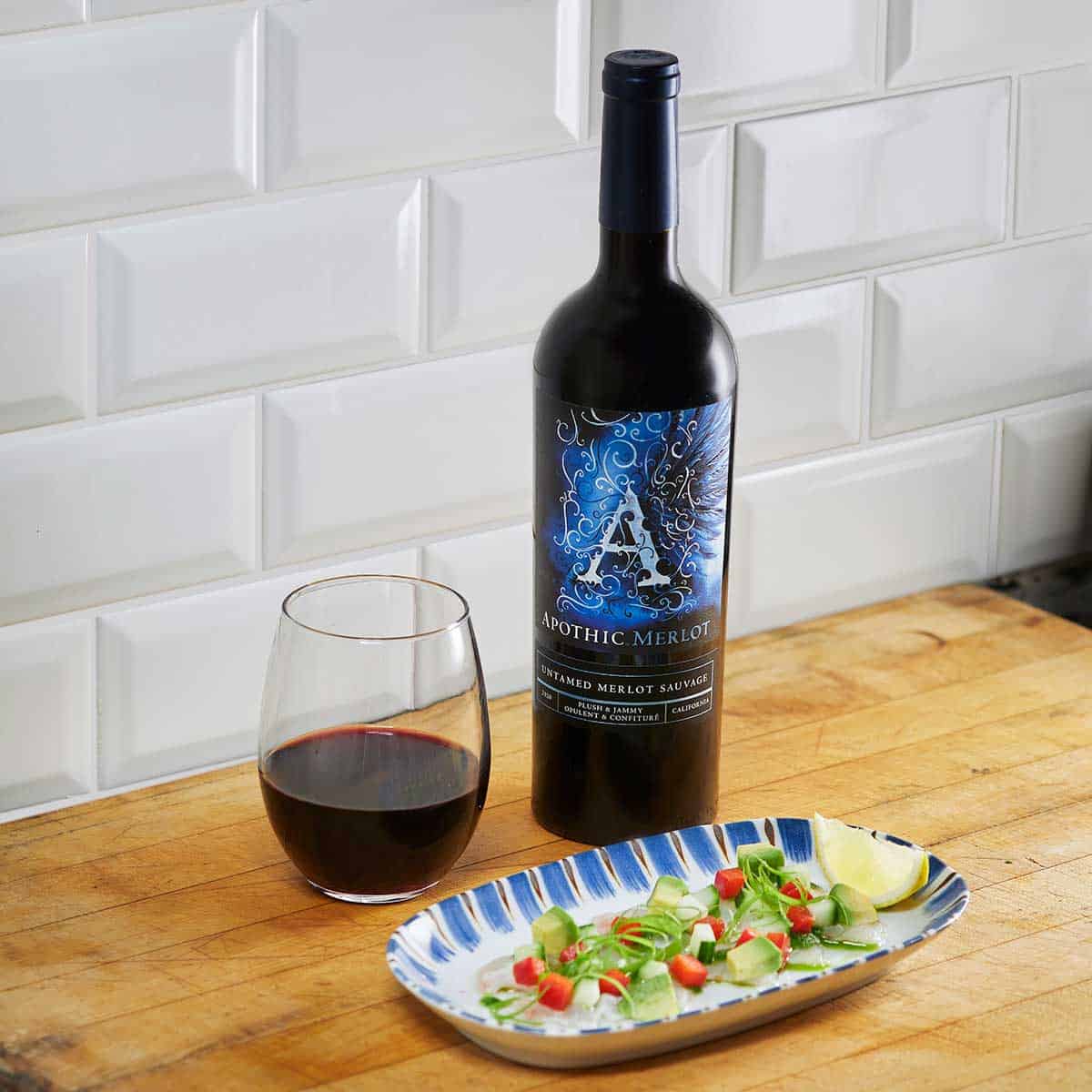 Ingredients
6-8oz fish fillet: skinless like hamachi, sea bass, tuna or scallop (staying away from large cold fresh water fish like halibut, cod or swordfish)
½ red bell pepper
½ ripe avocado
½ cucumber
½ bunch parsley
1 cup extra virgin olive oil
1 lemon + zest
3 stalks scallion
1 tsp kosher salt
Pepper to taste
Pinch of sugar
Maldon Salt or any flaky crunchy finishing salt (to taste/garnish)
Prepare
Fish Cure Prep
*if using scallops omit the first step of salting and skip to the end to pat the scallops dry; slice and season at the end with salt and lemon zest. *Do not add sugar*
All other fish:
Zest a whole lemon, and set aside.
Pat your fish fillet dry with paper towels. Season both sides with salt and sugar, as well as the lemon zest.
Wrap the fish in paper towels and then wrap this tightly in plastic wrap. Set aside in the refrigerator until you're ready to prepare the dish.
Curly Scallions Prep
Cut the white ends off of the scallions. Stack the green lengths on top of each other, about 2 or 3 pieces high, and slice very thinly at a 45 degree angle. Place the scallions into a bowl of ice water and stir to make sure the slices are separated. Set aside for 30 minutes to allow the slices to curl.
After 30 minutes, drain the scallions and lightly pat dry.
Veggie Garnish Prep
Cut the ends off your cucumber, and then cut it into 4 inch lengths. Cut the cucumber lengthwise into quarters. Cut out the seed core by cutting at a 45 degree angle. Be careful not to cut off too much of the flesh. Finely and evenly dice the cucumber into ¼ inch cubes
Cut the top and bottom off of your red bell pepper. Slice it in half and remove the seeds and whites. Lay the pepper down, skin side down. Finely and evenly cut the pepper into ¼ inch slices. Then cut the sticks into ¼ inch cubes.
Cut the avocado in half  and discard the pit.  Cut the avocado into eighths and peel the skin away. Dice into ½ inch pieces.
Parsley Oil Prep
Roughly tear your parsley by hand. Place it into a blender and add in 1 cup of olive oil and 1 tsp of salt. Blend this mixture until it's very smooth.
As an option, you can strain the oil blend through a coffee filter for a clearer, pulp-free oil.
Set aside in a small bowl.
Finish & Serve
Retrieve your seasoned fish fillets from the refrigerator and unwrap. Wipe away any excess moisture with a fresh dry paper towel. Thinly slice the fish on an angle to get pieces about 1 inch in width and ⅛ inch thick.
Lay the slices out on your serving dish in a single even layer.
Cut your lemon in half and squeeze the juice onto the fish, ensuring that each piece is coated with a little bit of lemon juice.
Drizzle your parsley oil over the fish to your liking.
Place your prepared diced vegetables, avocado and scallion curls over the fish. Finish by sprinkling some Maldon salt over the dish, and enjoy this zesty appy with a glass of Apothic Merlot!