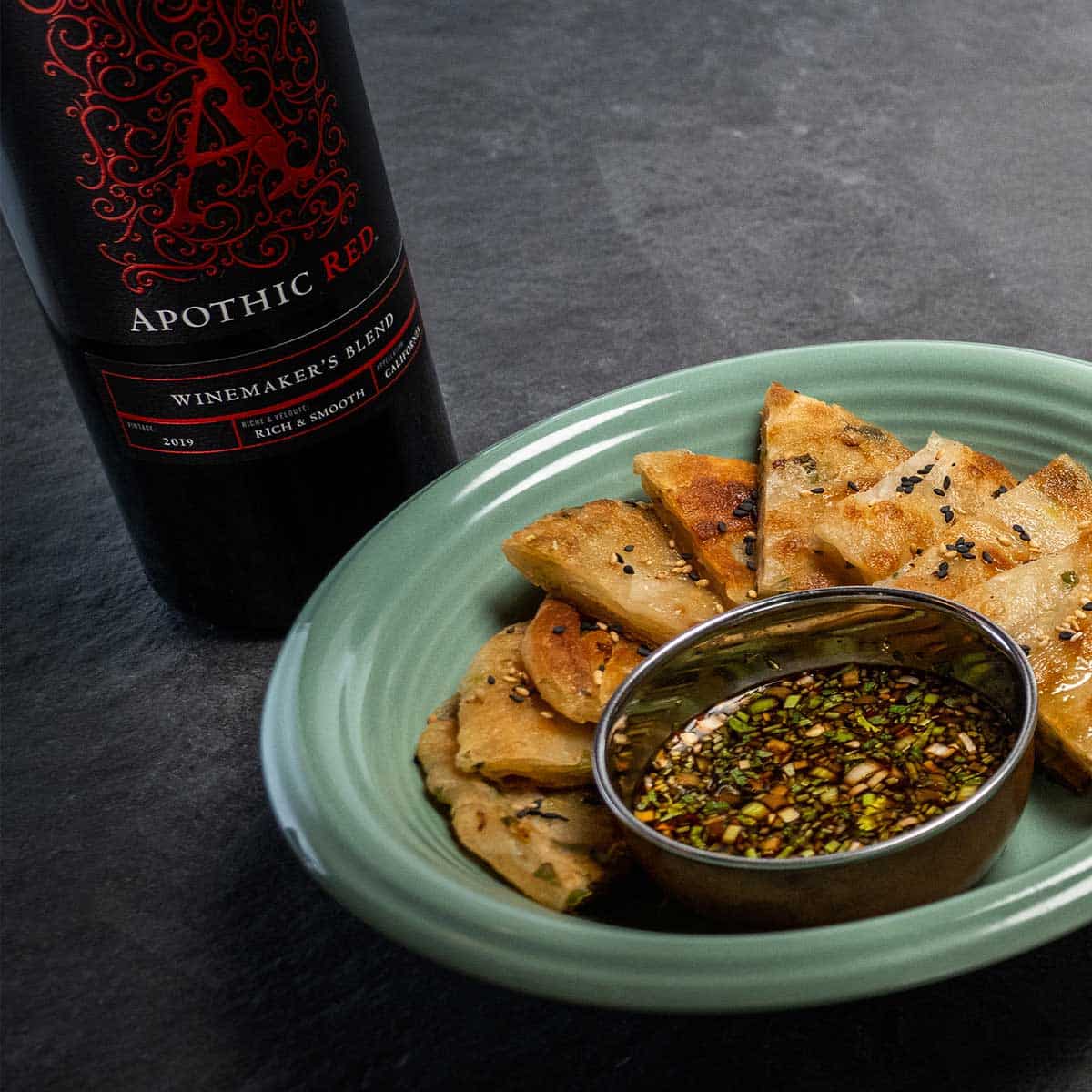 Ingredients
2 cups all-purpose flour, and more for dusting
¼ cup boiling water
½ cup room temperature water
1 bunch scallions
1 cup oil
¼ cup soy sauce
¼ cup black vinegar
1 blood orange juiced
1 tbsp cilantro
1 tsp red chili flakes
1 tsp ginger minced
Salt to taste
Prepare
Thinly slice the scallions and set aside as you prepare the rest of your ingredients.
To prepare the dipping sauce, whisk together in a serving bowl the soy sauce, black vinegar, blood orange juice, ginger, red chili flakes and cilantro. Set aside as you prepare the dough.
In a large bowl, or in a stand mixer with a dough hook (if you have one available), slowly add in the boiling water to the all-purpose flour and mix until the hot water is fully absorbed. Then, slowly add in the room temperature water and continue mixing until fully incorporated. At this point, you can add a bit more water if there's too much dry flour left or a bit more flour if the dough is overly sticky. Continue mixing until a shaggy dough forms.
Roll the dough out onto a lightly floured surface and knead it for 5 minutes until the dough becomes smooth. Roll the dough into a ball, and let it rest for 20 minutes under a slightly damp tea towel.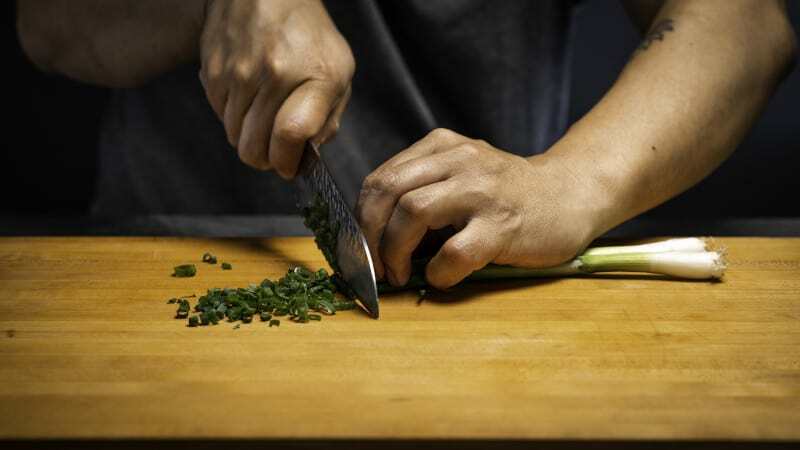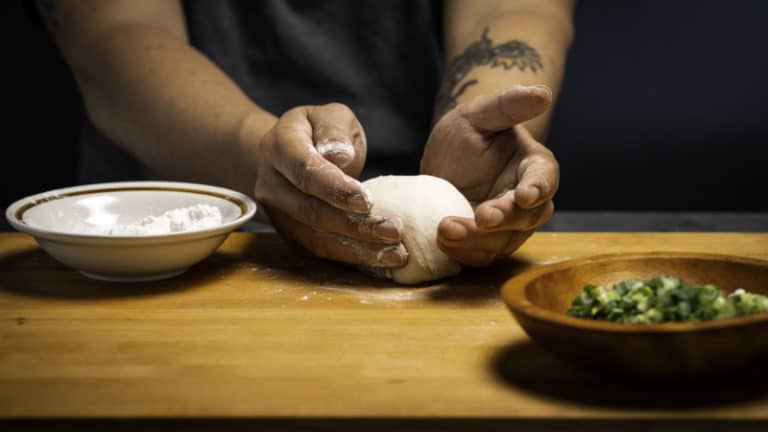 Assemble
Divide the dough into 6 equal portions, and work with one portion at the time while keeping the rest under the damp towel to prevent them from drying out. Flour your work area and roll out the dough into a large and very thin circle.
Brush a bit of oil onto the dough, sprinkle on some scallions, and salt to taste.
Next, gently roll the dough into itself forming a long, tight, cylinder (like a swiss roll cake); then, starting at one end, roll the cylinder onto itself to create a coil (like a cinnamon roll) and tuck the end to the bottom. Cover and repeat with the remaining dough. Let the finished coils rest for 15 minute at room temperature.
When you're ready to cook, on a lightly floured surface, roll out each coil into thick pancakes and repeat with the remaining coils.
Finish & Serve
In a medium skillet, heat up a thin layer of oil over medium-low heat. Cook one pancake at a time, covered in the beginning to allow the center to cook through. Cook uncovered at the end, and turn it over several times to crisp up both sides. Once they are crispy and golden brown, transfer it to a wire rack to allow them to cool.
Cut the pancakes into large wedges, and serve warm with the black vinegar dipping sauce. Pair these aromatic pancakes with a glass of our masterfully blended Apothic Red to experience a full symphony of complex flavours.