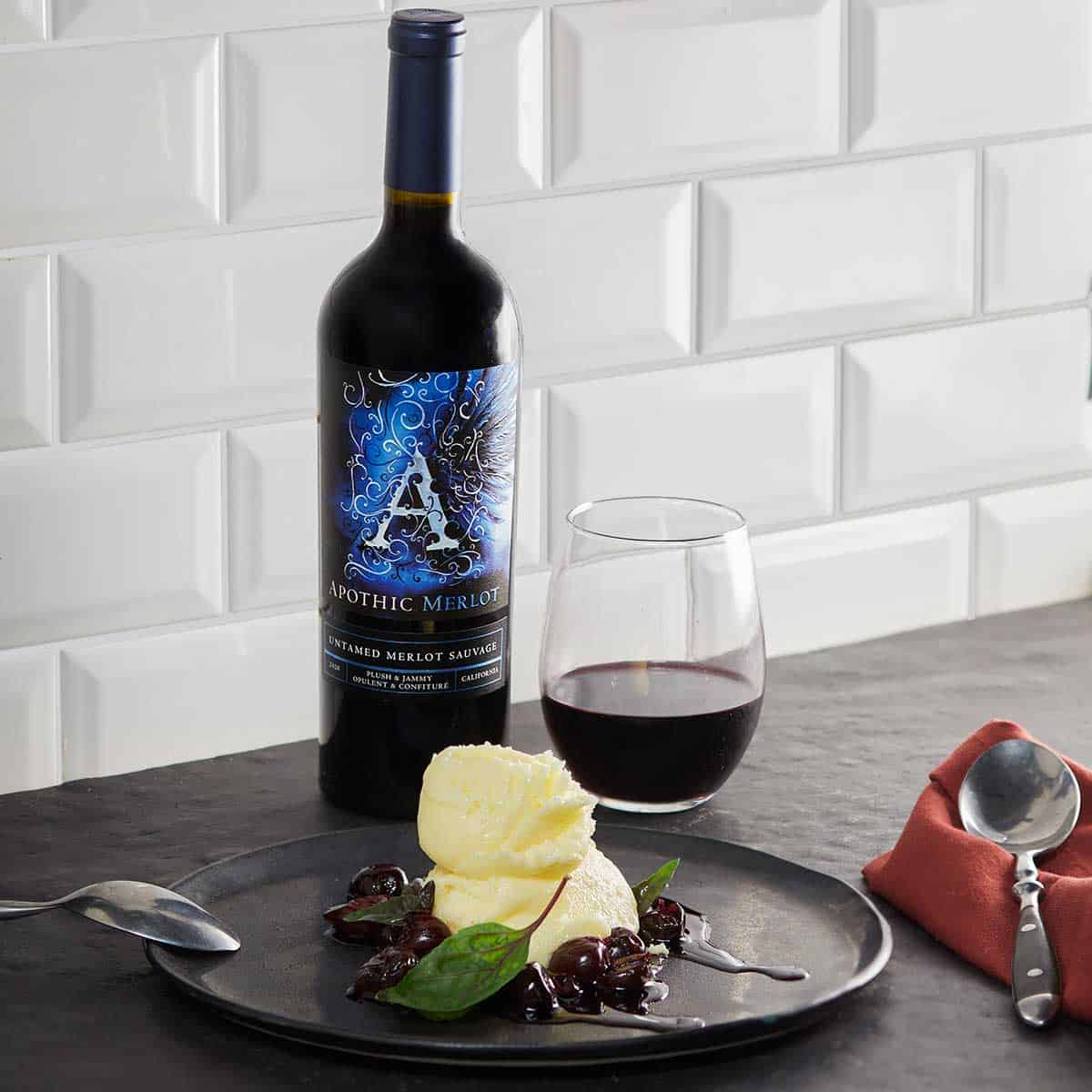 Ingredients
Your favourite vanilla ice cream (store bought)
1 lb cherries (pitted)
½ cup of sugar
Splash of Apothic Merlot
Prepare
Wash and pit the cherries.
Place the pitted cherries and sugar in a large skillet. Stir to combine evenly.
Cover the skillet and cook the cherries over medium-low heat until the sugar fully dissolves – about 4 minutes.
Uncover and cook over medium-high heat until the cherries start breaking down and get juicy – about 5 minutes more.
To flambé the wine:

If cooking over a gas flame, pull the pan off the heat and add in the wine. Ignite the alcohol with a long match or a match held with tongs. Swirl the pan slightly until the flames subside, about 30 seconds.
If cooking over an electric stove, put the wine in a small saucepan. Warm it over medium-low heat and carefully light it with a long match or one held with tongs. Pour the lit wine over the cherries, and swirl the pan lightly until the flames subside, about 30 seconds.
Finish & Serve
When you're ready for dessert, ladle the cherries and their juices over prepared ice cream scoops and serve with a glass of Apothic Merlot for an easy, yet decadent dessert.